Zagreb, Croatia, 26th September 2023, ZEX PR WIRE, Envisioned with their desires in mind, Evertwine stands tall on four mighty pillars: integrated tokenomics, NFTs, staking and yield farming, backed by cutting-edge protocols. Together, these elements forge a path towards a smoother and more refined user journey, accommodating players of all expertise levels, and embracing both newcomers and seasoned veterans of card game mechanics and blockchain game trading.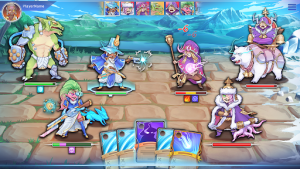 At Exordium, inclusivity is their guiding principle. They strive to create a fair and vibrant ecosystem where every individual can forge their own destiny. Whether one revels in the thrill of player versus environment encounters, seeks the intensity of player versus player battles, or craves a harmonious blend of both, their game offers a diverse range of options to satiate every play style. They ensure that this innovative approach does not impede those who simply wish to enjoy the act of playing and engaging with the community.
And that's not all – their open Marketplace is a haven where the community reigns supreme. Here, the true value of acquired cards and items is determined by the players themselves, empowering them to shape the destiny of this virtual realm.
To make crypto adoption a reality for all, tangible products and captivating experiences that translate blockchain principles into engaging realities are necessary. Their mission is to provide the average user with a seamless, delightful journey while leveraging these transformative products.
Amidst the transient nature of short-term volatility, influenced by factors such as speculation, trading, and the global market, they find solace in the unwavering strength of decentralization, immutability, and ownership.
Evertwine will strive to achieve the perfect balance of blockchain and gaming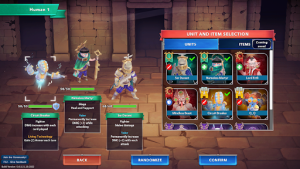 While the grandeur of video games generates unprecedented revenue within the entertainment industry, it is their ability to captivate billions of players through meticulously crafted experiences that truly sets them apart. This is why they firmly believe that video games lay the foundation for mass adoption of blockchain technology on a global scale.
By seamlessly integrating blockchain into gaming, they unlock boundless possibilities and introduce people to the extraordinary potential it holds. Embark on a journey with them and embrace the power of Evertwine as they redefine the landscape of Play-To-Earn gaming.
Experience a whole new level of accessibility with Evertwine, where immense possibilities await. More can be learned in their trailer or by following them on social media for more details about the project:
Website: https://evertwine.io/
Twitter / X: https://twitter.com/EvertwineIO
Discord: https://discord.gg/fSXTQz7ZVW
Instagram: https://www.instagram.com/
Medium: https://medium.com/@Evertwine
Telegram: https://t.me/EvertwineIO
Youtube: https://www.youtube.com/@Evertwine
The Post Introducing the accessible approach to Play-To-Earn gaming taken by Evertwine first appeared on ZEX PR Wire
Information contained on this page is provided by an independent third-party content provider. Binary News Network and this Site make no warranties or representations in connection therewith. If you are affiliated with this page and would like it removed please contact [email protected]