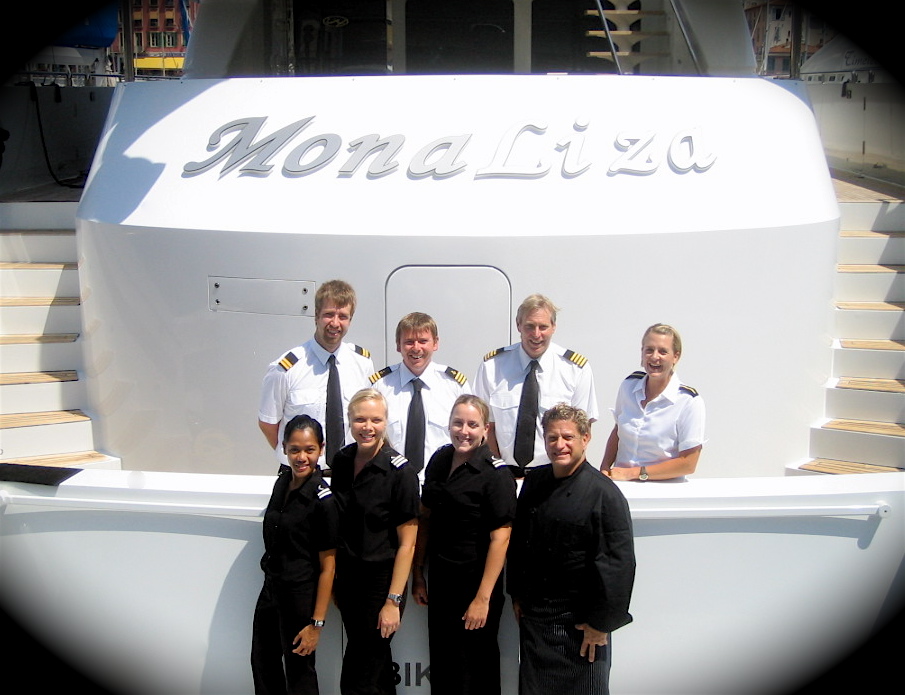 Los Angeles, California, 16th March 2023, ZEXPRWIRE, Chef David S. Rosov served as the Executive Chef aboard the 140′ ft megayacht, the Mona Liza, touring for the summer season. The tour spanned from the port of Nice, France along the south of the Franco and Italian corridors, including the Côte d'Azur, Monaco, Sardinia, and the Amalfi coast of Italy. Aboard the 43-meter vessel were many high net worth clients. Joining the crew in Taranto, Italy, Chef David Rosov completed several intense guest charters and executed culinary delicacies of local seafood, produce, and exotic provisions from the best local sources in France, Italy, and Sardinia, as he displayed exceptional culinary skills that were enjoyed by twelve high net worth guests and the crew of eight.
The Mona Liza showcases old world craftsmanship, it is styled with exotic woods, onyx, and marble. It features a salon with a 42" plasma TV and bar, as well as panoramic views from oversized windows. Elegant and well appointed, the superyacht "Mona Liza" delivers first-class luxury on a chartered vacation. It offers flexible accommodations for up to 10 guests in 5 cabins and it also features interior styling by Yacht Design Associates.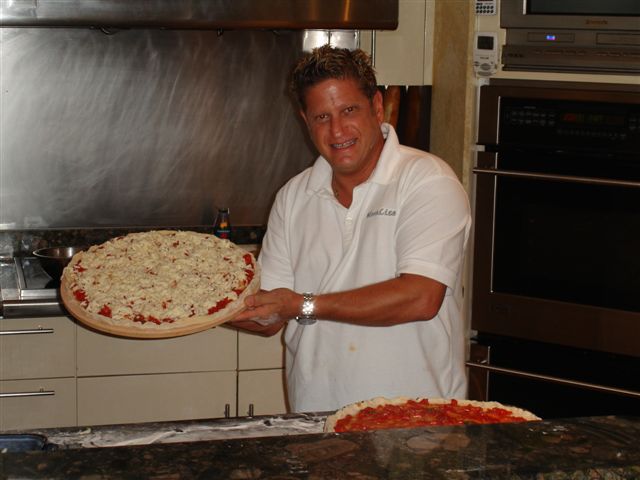 Built in 2001, the Mona Liza offers beautifully proportioned decks that offer exquisite indoor/outdoor living while enjoying a luxury yacht charter. The guest accommodations on the Mona Liza include rooming for up to ten guests in five different suites. In total, there are seven beds, which includes three king sized beds, two queen sized beds, and four single sized beds. The Mona Liza is also capable of carrying a crew of at least eight on board to ensure that the guests enjoy a relaxed chartered luxury yacht experience.
High net worth clients who are accustomed to the luxury and opulence of superyachts such as The Mona Liza also expect the best fine dining experiences. That is why Chef David Rosov was commissioned as Executive Chef for the summer touring season. Known for his superior culinary skills, dedication to client satisfaction, and sense of adventure, Chef David Rosov was a perfect choice to serve on the superyacht as it toured the Mediterranean and southern Europe. His adaptability and decades of fine dining experience allowed him to customize a menu based on local delicacies, fresh seafood, and a variety of exotic catering options.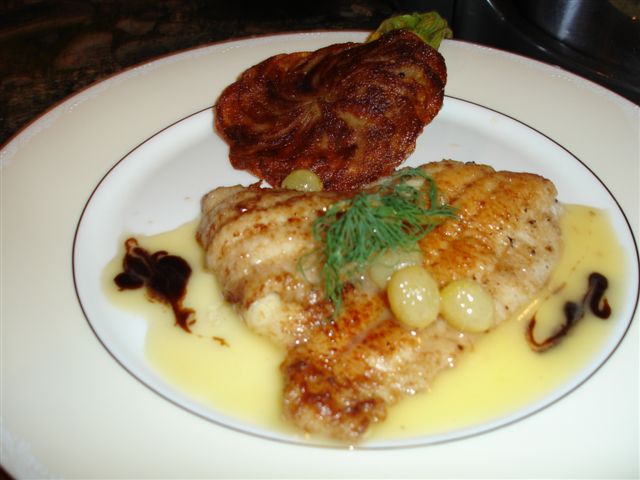 The guests and crew raved about the experience as well as the quality and presentation. One crew member related: "Before he joined the charter, I had already heard of Chef David Rosov and knew he had a reputation for high quality food and creating a great guest experience. What I will always remember, though, is how he worked alongside the crew. He made sure everything was done correctly and on time, but he was never demeaning or rude. Some chefs I've worked with treated everyone terribly, but Chef David treated us all with respect and as part of a team. He would take the time to explain things when possible. I could tell that he really loves cooking and teaching others about food."
One guest remarked on the culinary experience: "I was thoroughly impressed with the food and wine on this trip. I expected to have excellent food and fine wine throughout the Mediterranean, but I was equally dazzled by our meals and experience on board The Mona Liza. Every meal seemed to be better than the one before and to offer something completely new or at least a new take on a classic dish. The work from David Rosov was a fitting match for the luxury of the tour itself."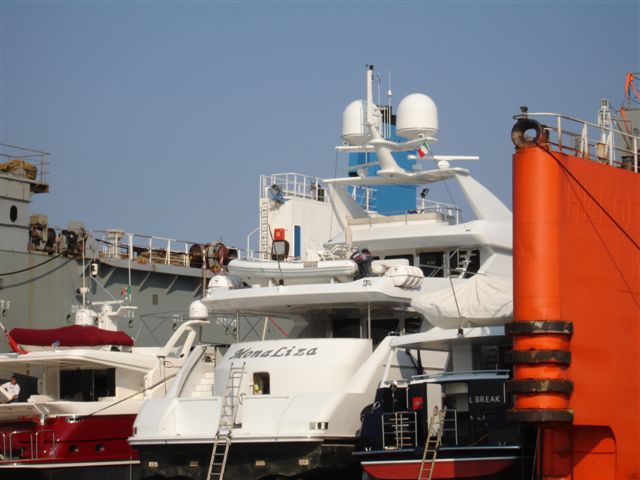 To learn more about Chef David S. Rosov and Palm Beach Personal Chefs, please visit their website at http://palmbeachpersonalchefs.com/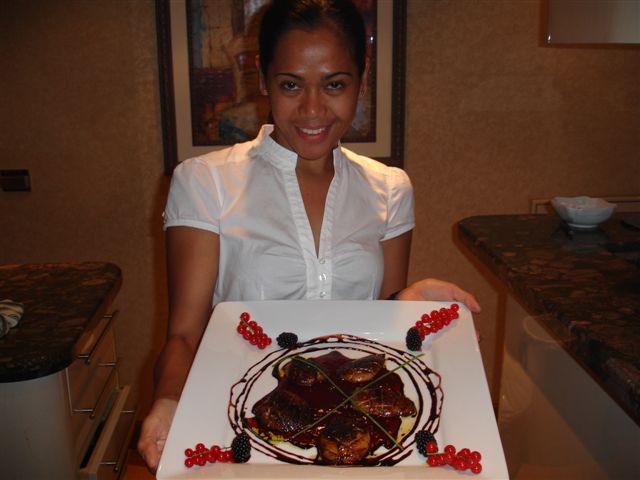 About Executive Chef David S. Rosov of Palm Beach, Florida
Executive Chef David S. Rosov is the owner and founder of Palm Beach Personal Chefs in South Florida – a company that provides private chef services to clients. He inherited a taste for all things exquisite from his grandfather, who owned a butcher shop. David was exposed to the culinary world from a very early age as his parents introduced him to gastronomy and developed a fine taste for exotic cuisines. By the time he was 13, his parents were training him to set the tables and stock the bar at the family-owned fine dining establishment, The Saloon, where he later ran the restaurant alongside his family.
Chef David Rosov's professional career began in earnest when he enrolled in The Culinary Institute of America (CIA), graduating with honors. He then went on to work and receive hands-on instruction from renowned master chefs, entrepreneurs, and wine experts. His international training and staging placed him in a prime position to share his techniques. His expertise and intuitive skill allowed him to work in Hollywood as a motion pictures and television caterer for high-profile individuals like actress Victoria Principal, business magnate Barron Hilton, well-known athletes, politicians, and other American icons.
With such high demand for his private chef consulting services, Chef David developed and founded Palm Beach Personal Chefs. Through his company, Chef David Rosov provides one-on-one, custom-delivered meal plans, customized menus, gourmet food preparation for dinner parties, menu development, planning, purchasing, estate management, and many other high-end services. He emphasizes the highest quality of ingredients and exquisite pairings.
For additional information and business inquiries, please contact: https://palmbeachpersonalchefs.com/
The Post Chef David S. Rosov Served as Executive Chef on the Mona Liza in the Mediterranean and Southern Europe first appeared on ZEX PR Wire
Information contained on this page is provided by an independent third-party content provider. Binary News Network and this Site make no warranties or representations in connection therewith. If you are affiliated with this page and would like it removed please contact [email protected]